#TrainingAVAF
The Agency has given the online training session "The management of the internal information system in the public administration" organized together with the Ministry of Participation of the Generalitat Valenciana, the Valencian Federation of Municipalities and Provinces, and the councils of Alicante, Castellón and Valencia .

The Director of Analysis and Research, Gustavo Segura, presented the methodology for managing the Internal Information System, as well as proposals for action on the matter. The person responsible for the implementation, as well as the information management procedure, focused his presentation.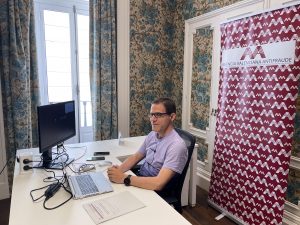 Javier Alama, head of the Information Systems service, shared the tool used to create the internal channel for receiving information in all entities required by the new law. During his presentation, he highlighted the need for training and training for the management of the tool, together with the promotion of an ethical culture, encouraging the presentation of complaints and awareness and awareness campaigns.

The training has had more than 200 participants online. The personnel at the service of the local entities have formulated questions related to the figure of the person in charge of the system, as well as the procedure to follow for the management of the internal channel.